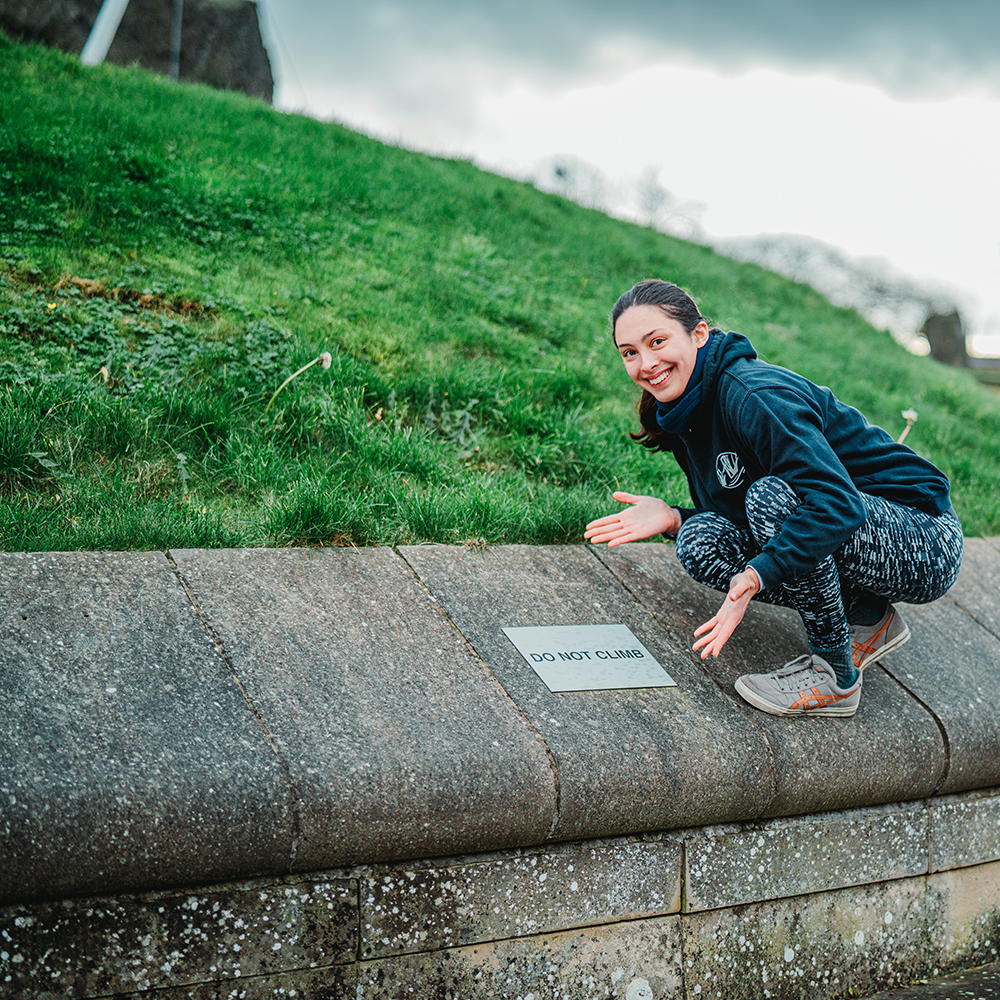 Workshop
Climbs, mobility challenges, rails and awkward jumps - I'm excited to share some of my favourite elements in this workshop! Join me in exploring nearby spots together where we will find and work on a mix of solo and teamwork challenges, using both your existing skills and learning relevant new techniques. We're here for the playful, the puzzling, the practical and even the not-so-practical.

Everyone can find something for them in this workshop, whether beginner or experienced, younger or older, introvert or extrovert - a huge variety of challenges are possible. We're here for a fun, community vibe. Queer folks very welcome. Feel free to ask me questions in advance or during the event.

Let's enjoy together what the area has to offer - los geht's!

Coach
Sonia (she/her) started training when she was 10 years old – the days of watching grainy YouTube videos, konging on sofas and launching herself down staircases. Over the years she has dived further and further into the parkour community and loves to connect with others through international events and trips. 

Known for juggling way too many hobbies (and for juggling in general) Sonia has recently been inspired by finding ways where aerial, bouldering, pole dance, and of course parkour, can combine into interdisciplinary movement.

She loves to share her ideas, knowledge and excitement with others, which comes through in her coaching and also just general life. Some of her favourite parkour challenges involve jumping to small surface areas and pretty much anything to do with rails and bars.  

Sonia grew up in Edinburgh, Scotland and now lives in Berlin.